"My goal is to assist clients in a speedy resolution to their problems
working within and outside the court system to facilitate a solution to commercial disputes."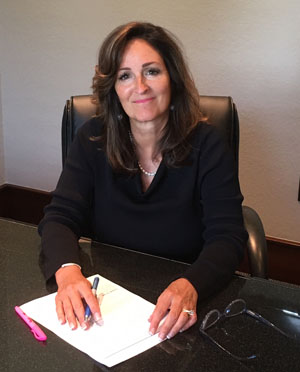 I have represented clients in Harris County, Texas and federal courts since 1989.  As a negotiator, mediator, litigator and advocate, my job is to best represent my clients in commercial disputes and civil appeals.
I have practiced law in Texas since 1987 and specialized in commercial and consumer litigation, arbitration and civil appellate law.  Prior to forming The Law Office of Elizabeth Meador Bruman, P.C., I worked at Zimmerman, Axelrad, Meyer Stern & Wise, P.C. for seventeen years and Tyler, Pearson & Sanders, P.C. for five years. In addition, I was the Briefing Attorney and a Research Attorney for the Texas Court of Appeals in the Eleventh Supreme Judicial District of Texas.
Business litigation can be complicated and distracting for the client.  As an experienced commercial and consumer attorney, my job is to provide quality representation and achieve the best outcome for each situation. I offer attentive, professional, responsive service to each of my clients.
University of Texas, 1984
Baylor College of Law, JD, 1987
State Bar of Texas
United States Supreme Court
United States Court of Appeals for the Fifth Circuit
United States District Court of rate Southern District of Texas, Houston Division
Board Certified Civil Appellate Law
Board Certified Commercial and Consumer Law
Texas Board of Legal Specialization
Memberships and Fellowships
Lifetime Fellow, Houston Bar Foundation, Since 2004
Member, Texas Association of Civil Trial and Appellate Specialists, Since 1994
Member, College of the State Bar, Since 2007
Member, Houston Bar Association, Since 1989
Member, Texas Bar Association, Since 1987
Member, Northwest Harris County Chamber of Commerce, Since 2007
Member, Houston Northwest Bar Association, Since 2007
Member, Bar Association of the Fifth Federal Circuit, Since 1989